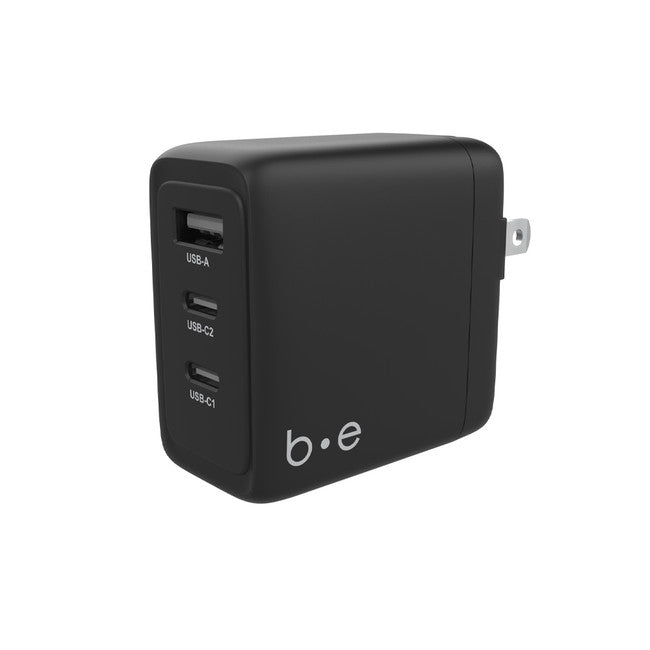 Blu Element - 3 Port 65W 2USB-C and USB-A
Always live fully charged. Keep all your devices powered up with this universal fast charging solution. The wall charger's foldable plug makes it compact and easy to grip for quick charging on the go.
Universal compatibility (cell phones and MacBooks)
Includes 2 USB-C and USB-A ports
Used alone, Max 65W for USB-C1, Max 65W for USB-C2, Max 60W for USB-A.
USB-C1 et USB-C2 = 65W max.
Charge up to three devices simultaneously. When used together, the USB-C1 port is 45W, the USB-C2 port is 7.5W, and the USB-A port is 7.5W.
PAY YOUR PURCHASE IN SEVERAL INSTALLMENTS WITH
Option available at checkout.
Terms and operation
Shipped in 24 to 48h.Free delivery at the top of all orders above $149.00
Fast Free Shipping
Free and fast delivery in 24/48hrs on all orders over $149 in Canada.
Secure payments
Order without fear thanks to secure payment by credit card or PayPal.
You have questions?
Enjoy a fast and certified support from our technicians.