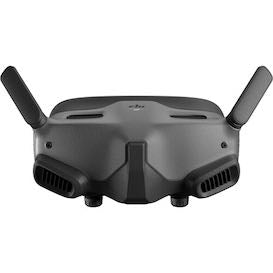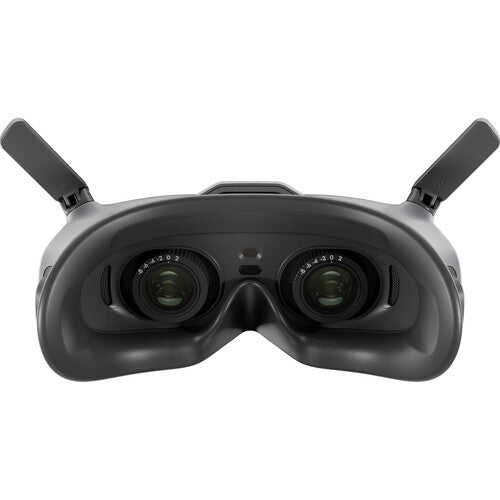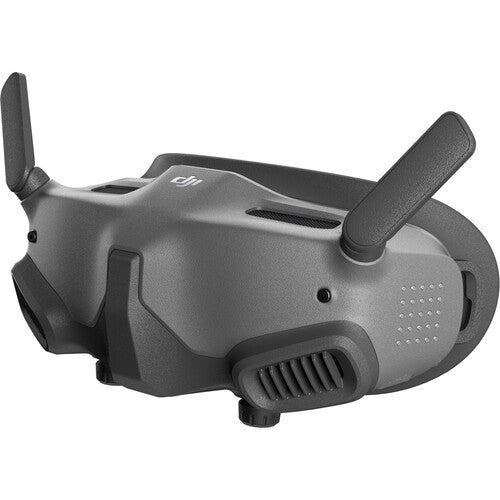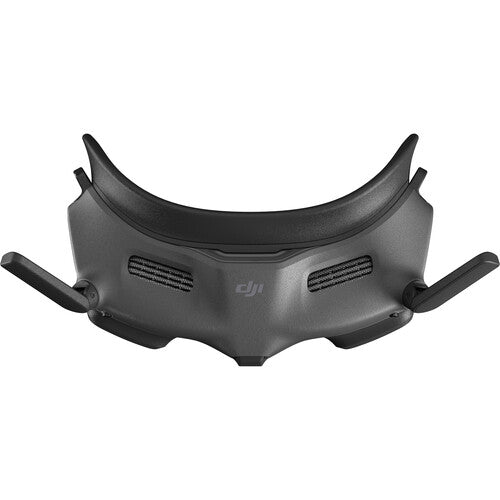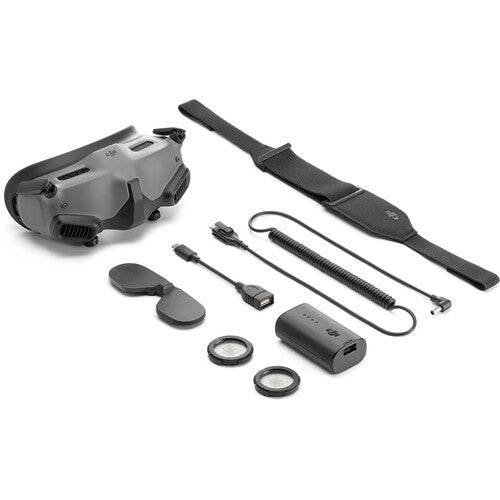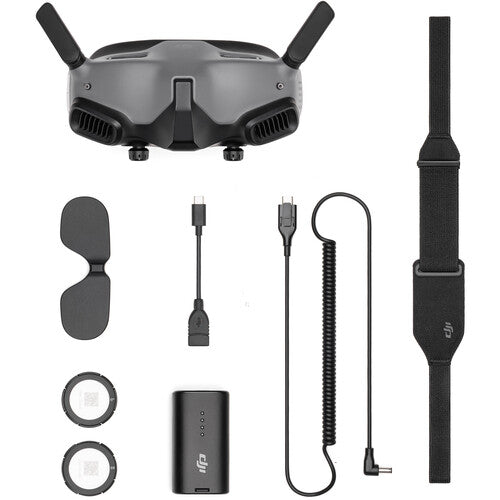 DJI Goggles 2
Screens immerse your senses in the sky. React in real time as you navigate the sky with a maximum frame rate of 100Hz.
Super-low latency DJI O3 video transmission ensures a clear and reliable live stream while you explore.
DJI Goggles 2 is convenient to carry, comfortable to wear, and intuitive to fly with the DJI Motion Controller.
Soak up the atmosphere and unlock a new way to take aerial photos. With DJI Goggles 2, the dream of flying comes true. Light and light weight approx. 290 g Antenna design Foldable Battery life Two hours
Charge fast and fly high with a long-lasting battery. An ultra-lightweight and breathable design makes the DJI Goggles 2 comfortable to wear for long flights without uncomfortable pressure.
Replaceable soft foam padding ergonomically conforms to the face to reduce light leakage.
Immerse the Senses display technology 1080p micro-OLED screen resolution 700 nits peak brightness Max frame rate Max frame rate 100Hz transmission CODEC format transmission H.264 and H.265 CODEC format Crisp video playback and fluid and beautiful realistic colors, DJI Goggles 2 offers an unparalleled viewing experience.

An independent video processing chip optimizes video smoothness and resolution, and a 10-bit color display reveals rich detail in highlights and shadows. A new optical design allows the DJI Goggles 2 to be smaller and lighter. The new system, comprised of multiple aspherical glass elements, provides a crisp, clear image at any setting. Adjust diopters from 2.0 to -8.0 to customize the viewing experience and easily go without glasses.
By locking the diopter adjustment button, you can fix the diopter and effectively prevent accidental contact during use or storage. With TÜV Rheinland Low Blue Light Certification, DJI Goggles 2 deliver enhanced display quality while protecting your eyes during every breathtaking flight. Smooth and reliable ultra-low latency video transmission Lowest video transmission Latency 30ms Automatic selection of 2.4 GHz or 5.8 GHz frequency band Stable video transmission is essential when flying outdoors. With latency as low as 30ms, DJI Goggles 2 delivers stunning real-time flight.
The glasses automatically switch between 2.4 GHz and 5.8 GHz frequency bands to maintain a stable signal for a smooth viewing experience with minimal interference.
New SyncSmooth technology produces smooth, smooth video transmission for high-speed aerial photography.
Viewing footage with DJI Goggles 2 is also easier on the eyes, effectively reducing eyestrain and dizziness.
DJI Goggles 2's aircraft video display and transmission algorithms are optimized to reduce dropped frames and have improved image capture and display synchronization.
PAY YOUR PURCHASE IN SEVERAL INSTALLMENTS WITH
Option available at checkout.
Terms and operation
Shipped in 24 to 48h.Free delivery at the top of all orders above $149.00
Fast Free Shipping
Free and fast delivery in 24/48hrs on all orders over $149 in Canada.
Secure payments
Order without fear thanks to secure payment by credit card or PayPal.
You have questions?
Enjoy a fast and certified support from our technicians.