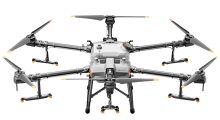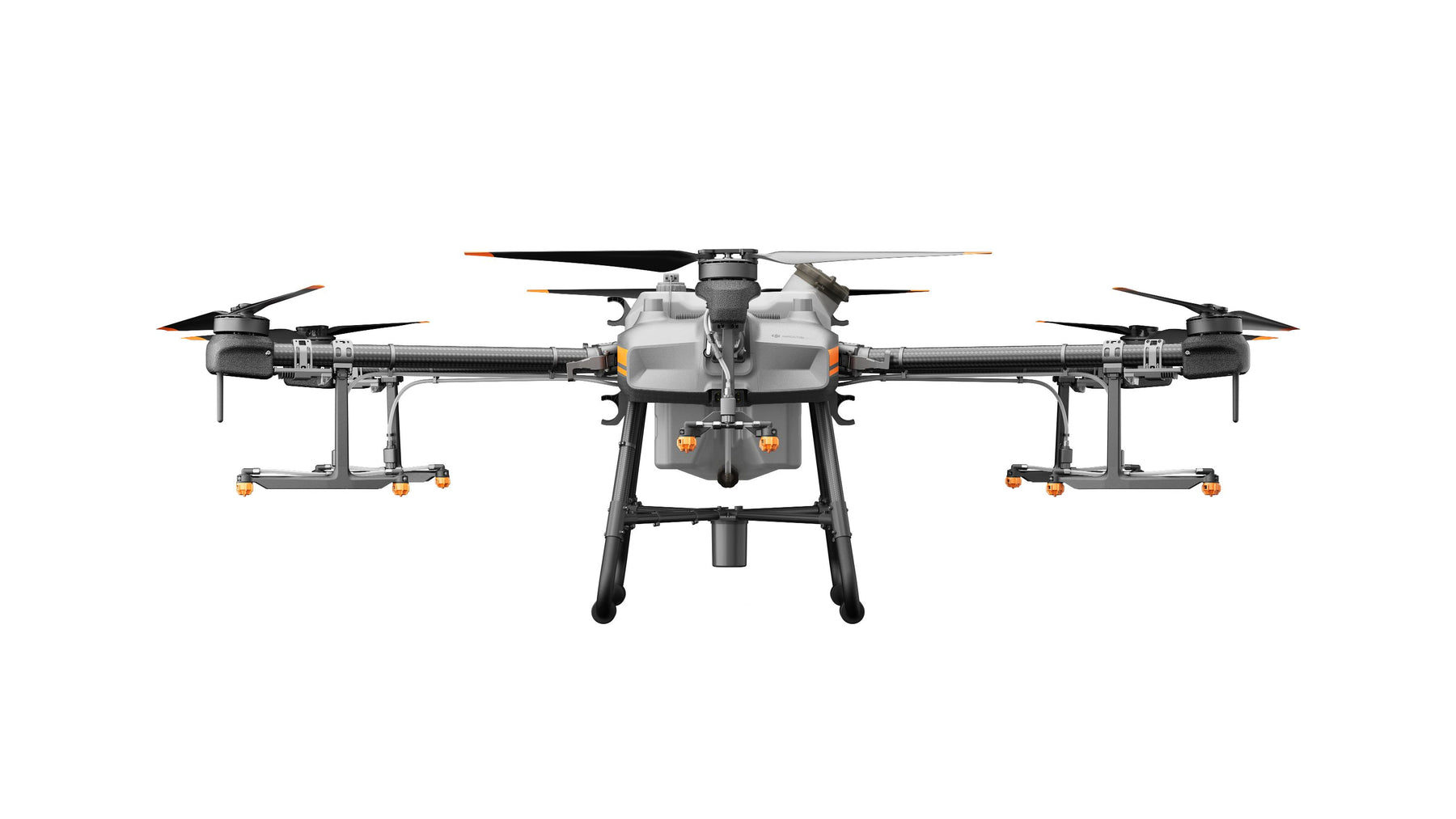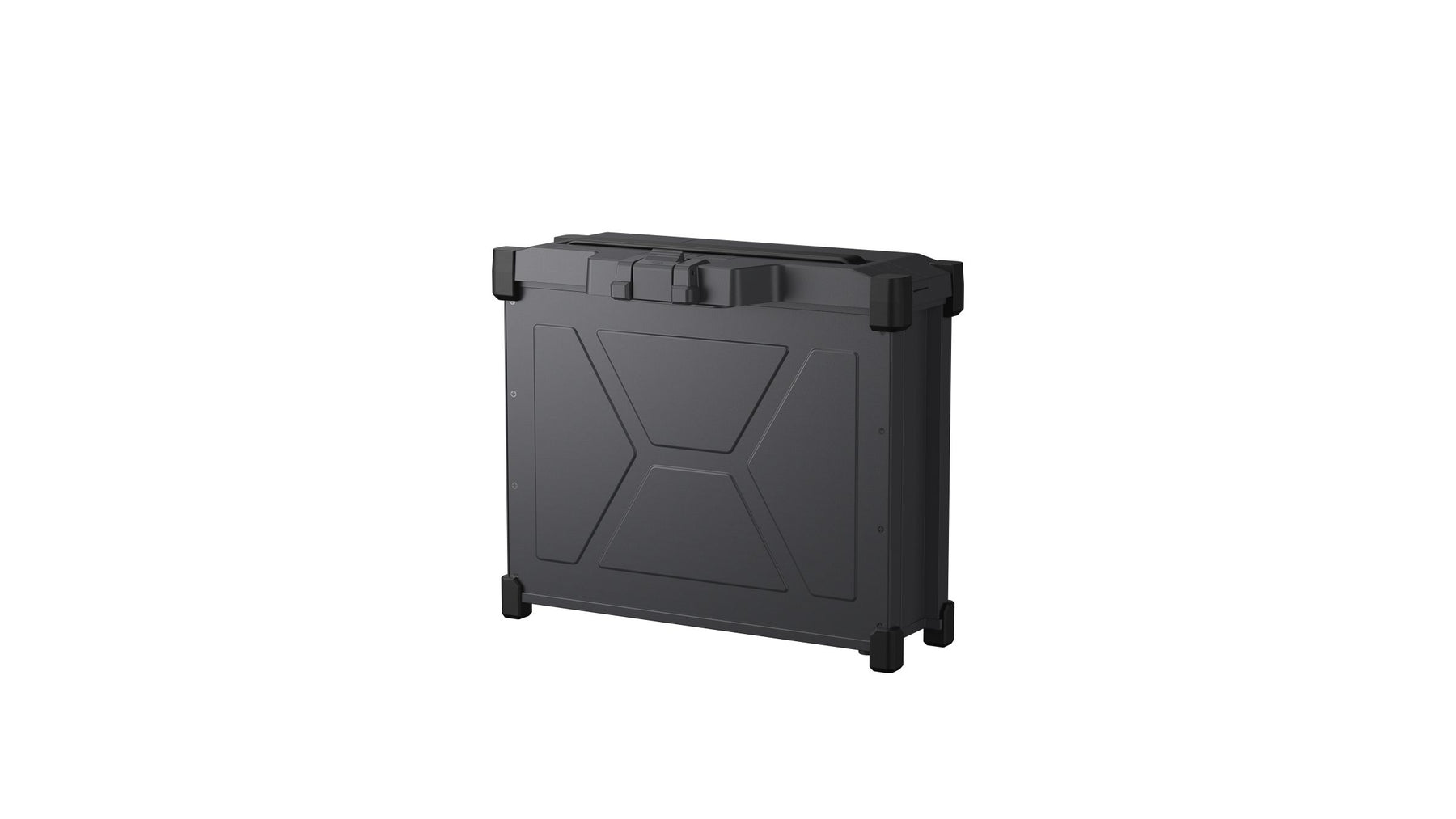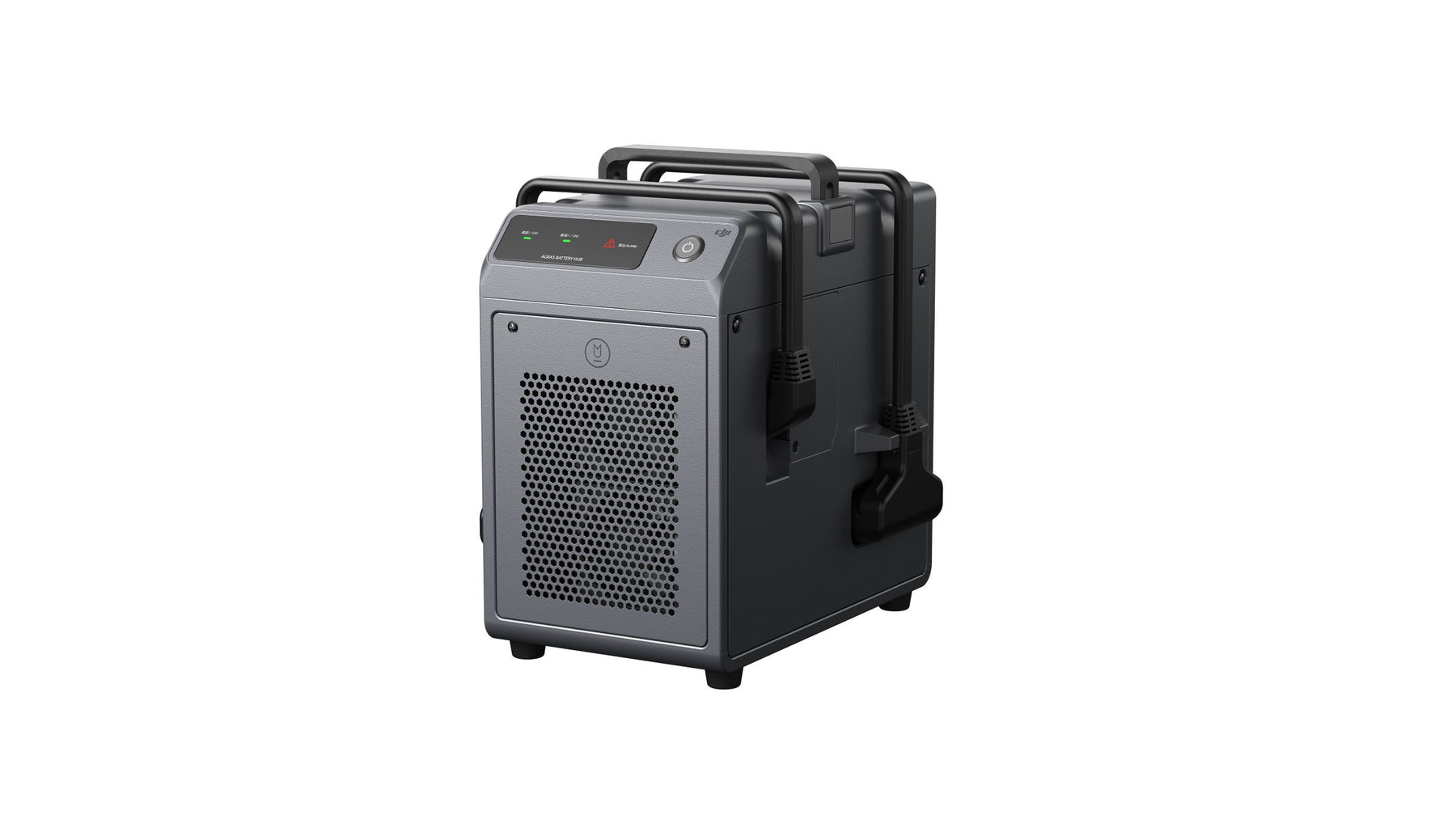 DJI Agra T30
**The product being on request can take more time to arrive. A representative will call you after your order to confirm the details**


With a 30 liter spray tank, the DJI Agras T30 takes aerial spraying efficiency to new heights. A revolutionary transforming body allows for more efficient spraying, especially for fruit trees. Using DJI digital agriculture solutions, the T30 helps reduce fertilizer usage and increase yield through efficient, data-driven best practices. Spherical radar system for 30L spray tank IP67 water and dust resistance Dual FPV cameras for monitoring high-precision operation Cloud platform for smart farming Branch targeting technology for improved Deep Penetration With revolutionary leg-targeting technology and adjustable arms, the Agras T30 penetrates thick canopies with superior penetration ensuring even application of liquid pesticides and doubling the number of droplets. [1] With the help of Smart Agriculture Cloud Platform and cloud-based mapping, users can manage a 3D digital orchard, making it easy to start digital agriculture. 16 spray nozzles provide extensive coverage with even distribution, high penetration and exceptional drift prevention. A 16-nozzle arrangement further improves droplet penetration. Eight sets of solenoid valves allow independent variable frequency control and spraying in turns. The horizontally opposed, six-cylinder, twin-piston pump design delivers strong spray power and high flow rate of up to 8 liters per minute. 40 acres per hour Equipped with a large 30 kg spray tank, the Agras T30 has a spraying width of 9 meters and a field spraying efficiency of 40 acres/hour, 33.3% more than its previous generation. [2] Eliminate blind spots with a spherical radar system The spherical radar system perceives obstacles and surroundings in all environments, weather conditions and viewing angles, independent of dust and light interference. Automatic obstacle avoidance and adaptive flight functions help ensure safety during operation. Dual FPV Cameras for Better Awareness Equipped with dual FPV cameras, the Agras T30 provides clear front and rear views and allows you to check flight status without having to turn the aircraft mid-flight. And a bright searchlight doubles the aircraft's night vision capabilities, creating more opportunities for nighttime operations. Designed for long-term service The Agras T30 control module has a fully enclosed structure for increased durability. All critical components have three layers of protection and are IP67 rated. Ideal for long-term use of pesticides and fertilizers, and to resist dust and corrosion. Flexible folding for convenient transport The Agras T30 can be folded up to 80%, making it easy to transport. This folding mechanism uses quick lock, redundancies and in-app alert to ensure safe operation. Autonomous operation with optimal route planning The new intelligent route mode independently plans the best route for each operation. A gauge shows the amount of liquid payload remaining and the estimated time until recharge in real time, allowing operators to strike the perfect balance between payload and battery life. The plane also supports automatic edge sweeping for extended spray coverage and easier aerial operation. Smart tank full alert Automatic edge scan mode Ultra-bright screen Ultimate control An updated remote control supports stable image transmission up to 5 km, 67% more than the previous generation. [3] A bright 5.5-inch screen delivers clear images even in difficult lighting conditions. For increased productivity, one remote control can operate multiple drones at once. The standard RTK high-precision positioning module implements centimeter-level operation planning. Additional improvements include stronger signaling, anti-interference, and operational stability. The new DJI Agriculture app offers a smooth user experience and more intuitive operation. Dual-battery charger for continuous operation 1,000 cycles for 4,942 acres With fewer supporting components required, the Agras T30 is easier to transport. A newly designed smart battery is warranted for 1,000 charges and 4,942 acres of flight; this ultra-long life significantly reduces operating costs. The charging station and smart charging hub can fully charge a battery in 10 minutes, allowing continuous operation with just two batteries and a charger. The standard safety box helps ensure battery safety and easy storage of equipment. DJI Agras T30 Intelligent Flight Battery The 29,000 mAh Intelligent Flight Battery has a 1,000 cycle product warranty. [4] It supports instantaneous charging without the need for cooling, PCB-level potting protection, and water and corrosion resistance. DJI Agras T30 Smart Battery Station The T30 Battery Station provides 7,200 watts of charging power and can charge a battery in 10 minutes. It also has a backup power system and supports dual-channel alternate charging with power matching and safer operation. Large capacity, washable and corrosion resistant T30 3.0 spreading system This updated spreading system has a capacity of up to 40L [5] a spreading width of up to 7 meters, [6] and a capacity hourly spreading of 1 ton. [7] This system also supports real-time weight monitoring and features an anti-rotation sensor, allowing for more accurate recharging alerts. The T30's overall water resistance rating of IP67 makes it washable and corrosion resistant, ideal for spraying fertilizers, seeds and animal feed. When used with digital farming solutions, the Agras T30 implements variable spreading, reducing fertilizer usage while increasing yield. Cloud-Based 3D Agriculture: Digital Agriculture Is Here With the Smart Agriculture Cloud platform, users can perform cloud-based mapping of orchard and farmland scenarios to generate intelligent flight paths. This platform is equipped with an AI reconnaissance system to patrol fields, identify growth, monitor diseases or pests and effectively monitor agricultural conditions. Pairing this system with the DJI P4 Multispectral allows users to apply variable-based solutions according to an automatically generated farmland prescription map. 
PAY YOUR PURCHASE IN SEVERAL INSTALLMENTS WITH
Option available at checkout.
Terms and operation
Shipped in 24 to 48h.Free delivery at the top of all orders above $149.00
Fast Free Shipping
Free and fast delivery in 24/48hrs on all orders over $149 in Canada.
Secure payments
Order without fear thanks to secure payment by credit card or PayPal.
You have questions?
Enjoy a fast and certified support from our technicians.