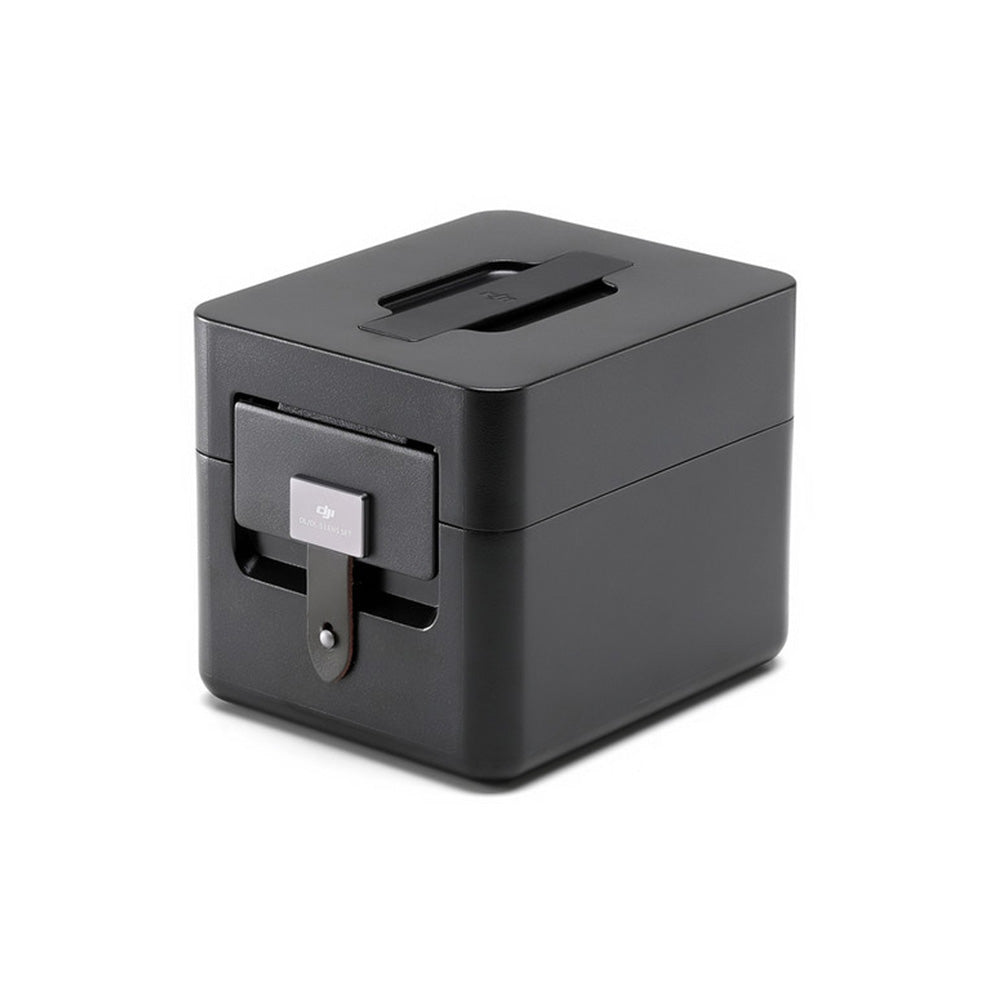 Zenmuse X7 PART15 DJI DL/DL-S Lens Set Carrying Box
Protect your optics while travelling with this DJI Zenmuse X7 DL/DL-S transport cover.
PAY YOUR PURCHASE IN SEVERAL INSTALLMENTS WITH
Option available at checkout.
Terms and operation
Shipped in 24 to 48h.Free delivery at the top of all orders above $149.00
Carrying case for Zenmuse X7 DL/DL-S lenses
Protect your optics on the go with this Zenmuse X7 DL/DL-S Lens Carrying Case from DJI. This case holds up to four lenses inside custom compartments molded into a foam interior. Everything is protected by a rigid and shock-resistant outer shell.
Compatibility
Objectif DL-S 16mm f/2.8 ND ASPH
Objectif DL 24mm f/2.8 LS ASPH
DL 35mm f/2.8 LS ASPH lens
DL 50mm f/2.8 LS ASPH lens
Packaging Information

Package weight: 600g
Box dimensions: 18.7 x 14.3 x 14.3 cm
Zenmuse X7 DL/DL-S Lens Carrying Case x 1
Fast Free Shipping
Free and fast delivery in 24/48hrs on all orders over $149 in Canada.
Secure payments
Order without fear thanks to secure payment by credit card or PayPal.
You have questions?
Enjoy a fast and certified support from our technicians.