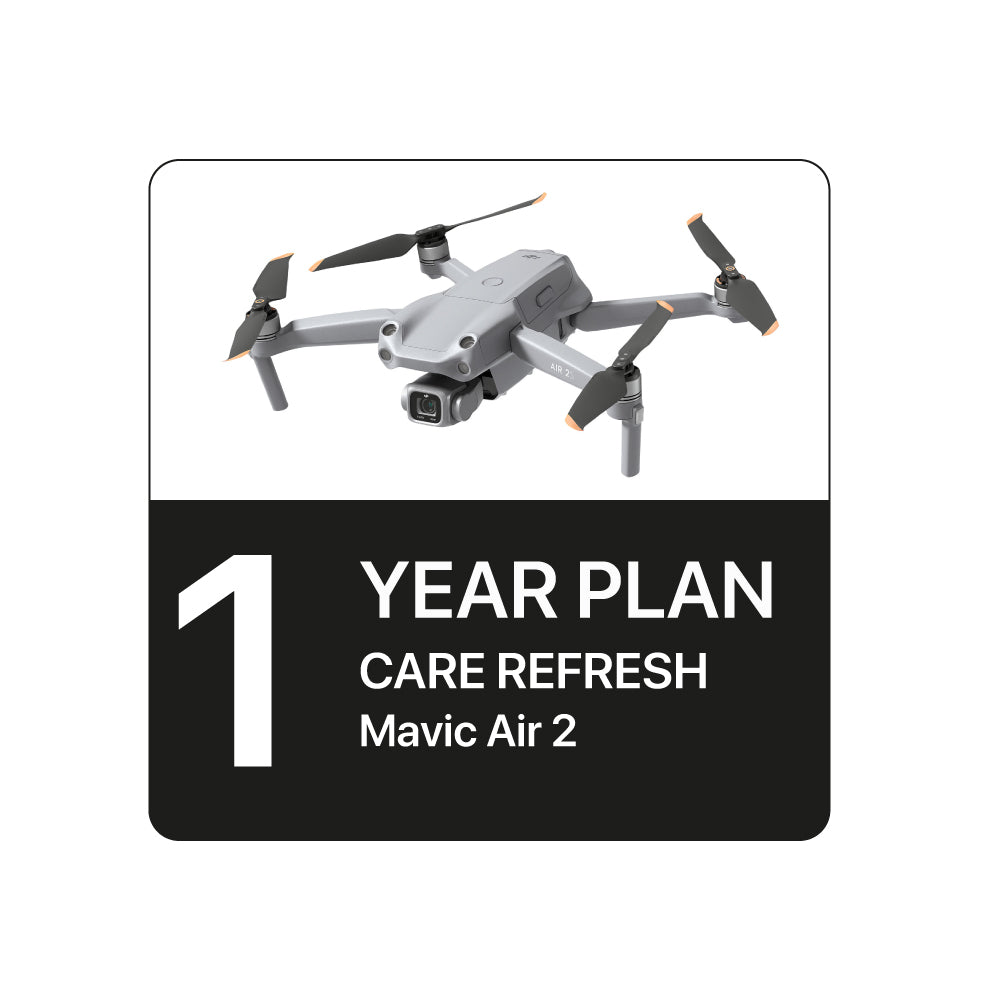 DJI Care Refresh Mavic Air 2
DJI Care Refresh Mavir Air 2 is a comprehensive protection program, including affordable replacement service and accidental damage coverage. Enjoy your DJI product in peace or quiet.
PAY YOUR PURCHASE IN SEVERAL INSTALLMENTS WITH
Option available at checkout.
Terms and operation
Shipped in 24 to 48h.Free delivery at the top of all orders above $149.00
DJI Care Refresh Mavic Air 2
Accidental damage is covered by the replacement service, including collision, water damage, etc. You will receive a new product or equivalent to new, in terms of performance and reliability.
DJI Care Refresh Mavic Air 2 - 1 Year Plan :
Vous offre 2 unités de remplacement en un an. Les frais du premier remplacement sont de 69$, tandis que le deuxième remplacement coûte 99$.
Fast Free Shipping
Free and fast delivery in 24/48hrs on all orders over $149 in Canada.
Secure payments
Order without fear thanks to secure payment by credit card or PayPal.
You have questions?
Enjoy a fast and certified support from our technicians.