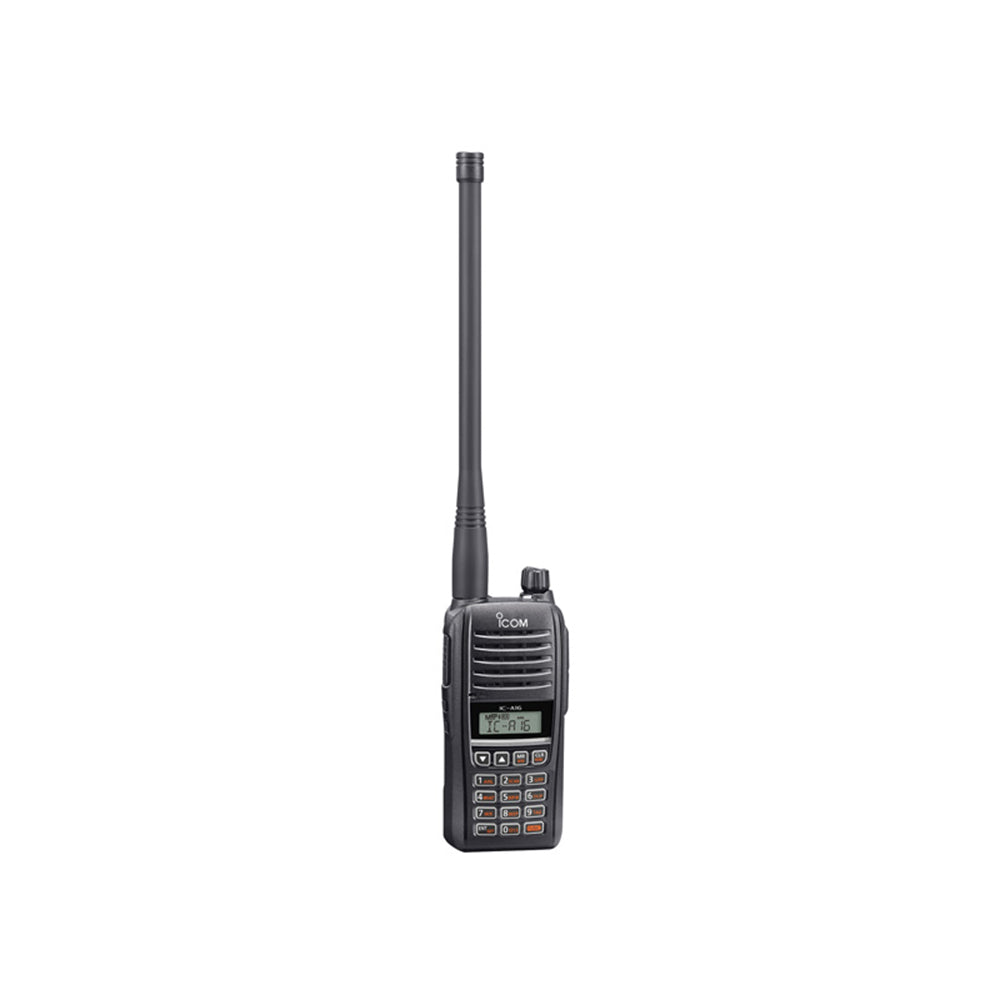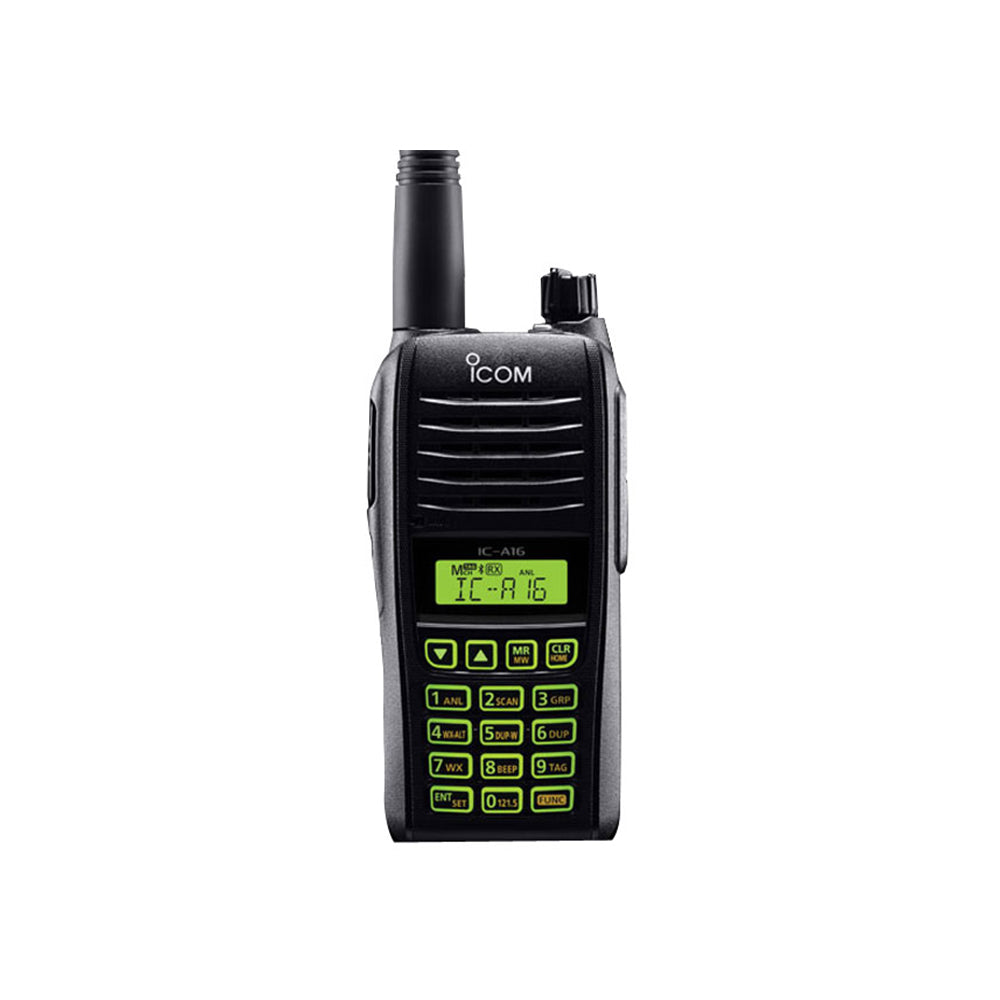 RADIO VHF AIR BAND RADIO TRANSCEIVER - ICOM IC-A16 (no Bluetooth)
The A16 and A16B are built in a robust and robust manner like all Icom radios. It's the smallest radio with the strongest sound in the market.
PAY YOUR PURCHASE IN SEVERAL INSTALLMENTS WITH
Option available at checkout.
Terms and operation
Shipped in 24 to 48h.Free delivery at the top of all orders above $149.00
RADIO VHF AIR BAND - ICOM IC-A16
L'A16 et l'A16B sont construites de manière robuste et résistante comme toutes les radios Icom. C'est la plus petite radio avec le son le plus fort du marché, avec 1500 mW de son clair et puissant. Dotée d'une puissance de 6 watts pour une plus grande portée, l'A16 est également étanche selon les normes IP67. L'A16 est le compagnon de vol idéal pour l'élève-pilote, pour le personnel au sol qui peut l'utiliser d'une seule main sur la ligne de vol, ou comme solution de secours dans votre sac à dos. Sa batterie Li-ion de 2400mAh a une autonomie de plus de 17 heures, et la radio est livrée avec un chargeur rapide.
General
Couverture de la fréquence

Tx : 118.000°C 136.99166 MHz
Rx : 108.000°C 136.99166 MHz
Rx (Météo) : 161.650°C 163.275 MHz

Type d'émission : 6K00A3E, 5K60A3E, 16K0G3E (Météo)
Espacement des canaux : 8.33 kHz/25 kHz
Nombre de canaux de mémoire : 200
Impédance de l'antenne : 50 (connecteur d'antenne de type BNC)
Alimentation : 7.2V
Consommation de courant (à 7,2 V DC)

Tx Haut : 185 A
Rx Max. audio : 650 mA
Rx en veille : 65 mA

Plage de température de fonctionnement : -10°C à 60°C
Dimensions (LxHxP) : 5,22 x 11,18 x 3,41 cm
Poids : 257 g
Transmetteur
Fréquence intermédiaire

1ère : 46.35 MHz
2ème : 450 kHz

Sensibilité

COM (à 6dB) : Moins de 0 dB
NAV (à 6dB) : Moins de 3 dB
Météo (à 12dB) : Moins de ¨C8 dB

Sensibilité du seuil : Moins de 0 dB, Météo : Moins de 5 dB
Puissance de sortie audio : 1500 mW
Haut-parleur interne : Plus de 350 mW
Haut-parleur externe : AM 8¸ 60% de modulation à 10% de distorsion
RADIO VHF AIR BAND ICOM IC-A16 x 1
Fast Free Shipping
Free and fast delivery in 24/48hrs on all orders over $149 in Canada.
Secure payments
Order without fear thanks to secure payment by credit card or PayPal.
You have questions?
Enjoy a fast and certified support from our technicians.